TOURS IN
BAJA CALIFORNIA
2 available offers
Tours Baja California:
it is a unique and incredible destination that enchants tourist and adventurers from around the World for its wonderful contrast between deserts and beautiful beaches.
The endless landscapes filled with cactus, canyons and lakes characterize this peninsula divided politically into two states North Baja California and South Baja California.
Discover our Tours Baja California
guided and self-drive options, and you'll be able to visit a region that have so many activities to offer to its visitors as a few destinations in the world. Navigate the waters of the Sea of Cortez home of the sea lions, explore Espíritu Santo Island surrounded by dolphins and manta ray and of course the famous gray whales at Magdalena Bay which draw the attention of "Whale Watching" enthusiast. You will also experience the true Mexican culture, whether walking through Los Cabos, visiting the ancient monasteries, discovering pre-hispanic paintings in ancients caves, tasting the typical dishes of the region or enjoying the nightlife of Cabo San Lucas.
All this is Baja California a must-see that will give you an unforgettable experience !!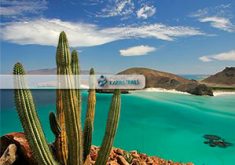 category: Multi-day tour
duration: 7 DAYS / 6 NIGHTS
locations: Baja California