TOURS IN
COPPER CANYON
3 available offers
Our Copper Canyon tours will take you to a worldwide famous destination that evokes "another Mexico" either for its ancient traditions or for its location surrounded by the magnificent mountains of the Sierra Madre Occidental.
The best way to experience the canyon is aboard the famous "Chepe" a unique passenger train in Mexico which travels from Chihuahua City to "Los Mochis" at Sinaloa. It passes thru Cuauhtémoc, Creel, el Divisadero, Bauichivo – Cerocahui and El Fuerte, all main places of Chihuahua State and a must-see of the region.
Traveling aboard the Chepe is just the beginning of an incredible experience fulfilled with amazing views and an encounter with the past through its natives tribes such as the "Menonita" or the Raramuri also known as Tarahumaras one of the most isolated and primitive Native American tribes of the area. A tour of the Copper Canyon is for those who want to experience unique emotions into the heart of the traditions and culture of its ancient inhabitants.
Visit Copper Canyon and dare yourself to experience one of our tours into the wonders of the Sierra Tarahumara.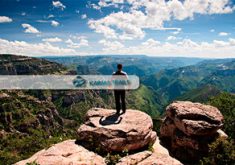 category: Multi-day tour
duration: 7 DAYS / 6 NIGHTS
locations: Copper Canyon